At Ericom we love what we do, and we value each other's contributions. Working collaboratively is key to our success in delivering class-leading technologies and managed services to some of Australia's most recognisable companies.
We're a passionate bunch and were thrilled when we were named as one of the Best Places to Work in Australia for 2022 and 2023 by WRK+.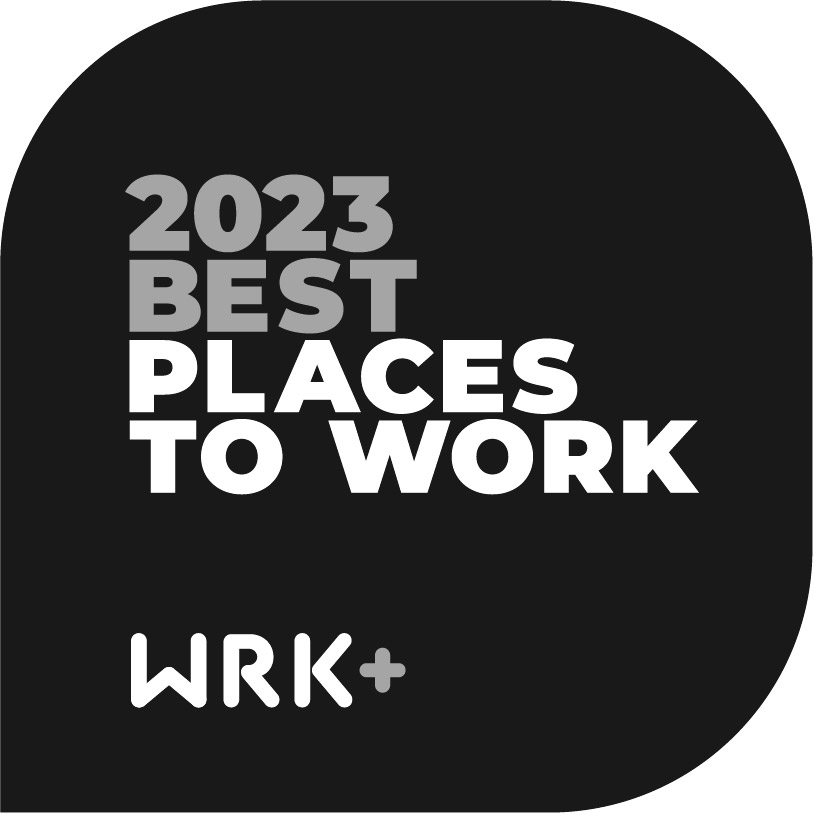 Why you should come and work with us!
We take care of each other

We're not just team mates we are family, encouraging and supportive. We challenge each other to think bigger and solve problems in new ways. We have each other's backs, pitching in to meet deadlines, and extending a helping hand wherever it's needed.

We work with great customers

As one of Australia's largest Telstra Business and Enterprise partners we work with medium to large businesses and government departments. Every decision we make is with our valued customers in mind.

We're dynamic, agile and fast-paced

You can achieve amazing things at Ericom. We are a rapidly growing company, and opportunities present themselves every day. Our focus is investing in our talent – we trust you to help us achieve our goals.

We care about your ideas

We encourage you to participate and collaborate. Every idea is listened to and every suggestion considered. We are all part of building this great business.

We know it can't be all work and no play

We're always looking for ways to celebrate and acknowledge our hard work and success. From fitness challenges to bake offs our Employee Culture Committee has got our social calendar covered.
What it's like to work at Ericom?
Business Relationship Specialist
"Ericom fosters an environment that truly nurtures and encourages growth personally and professionally. This support structure has allowed me to organically move within the business into a role more suited to my skills and interests. The best part of my job is assisting a large array of customers and working at Ericom has provided me the opportunity to work in industries and business verticals that I could never have imagined. The culture at Ericom is special. Every single employee is made to feel that they truly contribute to the success of the business through our day-to-day responsibilities, individually and as a team. I look forward to seeing and embracing what the future holds for both Ericom and myself."
Business Relationship Specialist
"I am proud to be part of the Ericom journey. It is great to be part of a company that believes the business success is based on the entire team. Each and every one of us is a valued contributor to the overall success and growth of the business. We strive for excellence in everything that we do. I believe every day that I am contributing towards the future growth and development of the brand. We are encouraged to challenge the barriers and to create new exciting initiatives. I feel like a valued member of the team and have enjoyed the flexibility to continue to work my own development. And I can see a clear progression path within an emerging business."
Senior Engineer
"When I volunteered to write a testimonial about what it's like to work at Ericom it was certainly a challenge… I asked myself "How do I showcase a company that ticks all the right boxes, while expressing my gratitude – and in only a few paragraphs?". The answer is I simply can't – unless I write a short story! What I can do though is give you a glimpse of what makes Ericom a company where you're proud to hand out business cards. From my first day until today I've been given nothing but stepping stones to climb. From my day one induction where I was taught to make my first corporate coffee from the office coffee machine; to presenting solutions to massive government agencies; the Ericom team have mentored, supported, challenged and supplied the tools I need to be where I am today. So what does an average Ericom day look like? Well it usually starts with a warm welcome from our CEO who makes the experience that much more personal – "New suit? Looks great!" then you prepare to be challenged, excited, and engaged in a day's work where you get the opportunity to be the best version of you that you can be."