Over our 30-year history we've carved out 5 core offerings that we believe are industry-leading when it comes to quality, innovation and customer-service. Our unique blueprint for meeting and exceeding customer expectations is based on a philosophy of True Partnership. This customer-centred approach keeps us mission-focused as we take you through our results-driven, 6-step process for project delivery – from concept design to implementation and follow-up.
Choose from a full range of services across Unified Communications, Connected Workspace, Digital Health and Infrastructure, Horizon365 Managed Services and Offender Technologies.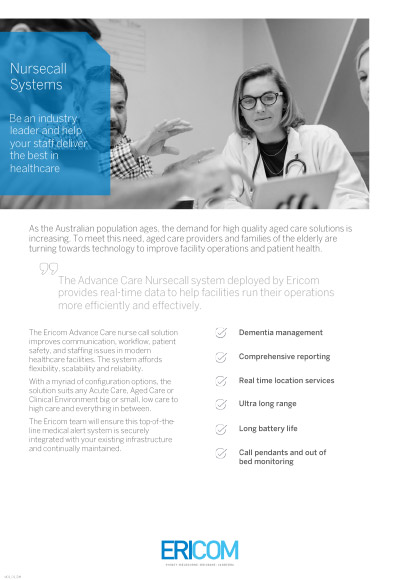 Nursecall Systems
Be an industry leader and help your staff deliver the best in healthcare.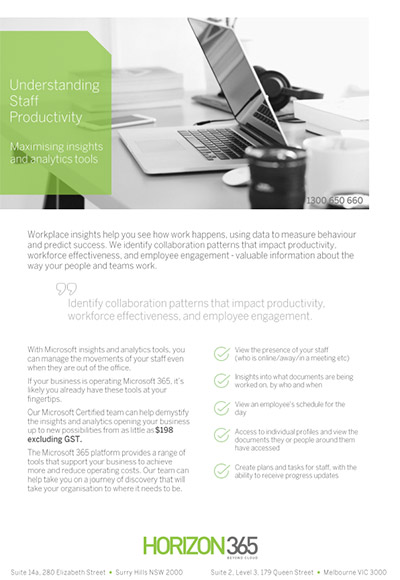 Staff Productivity
Maximising insights and analytics tools.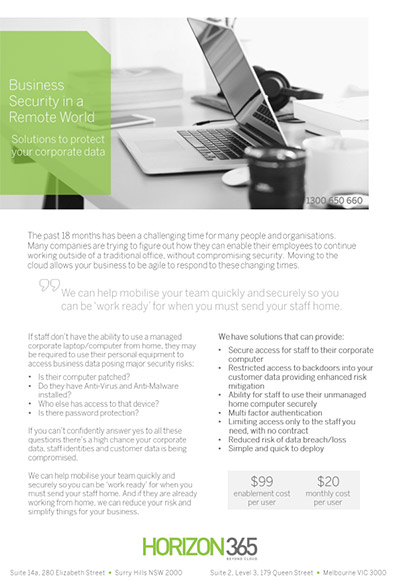 Continuum Remote Access
Solutions to protect your corporate data.