Over our 30 year history working with clients large and small on their technology goals, we have continually refined the way we do business. We strive to be industry-leading when it comes to our processes, quality assurance, and customer-service.
In our mission to develop True Partnership with our clients, we've learned that establishing a collaborative culture and improvement mindset starts within our own organisation. Here you'll find key documents relating to Ericom's workplace and business requirements.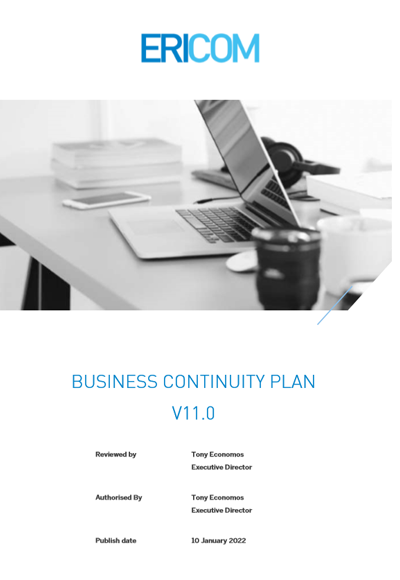 Business Continuity Plan
Our approach to business activity in response to COVID-19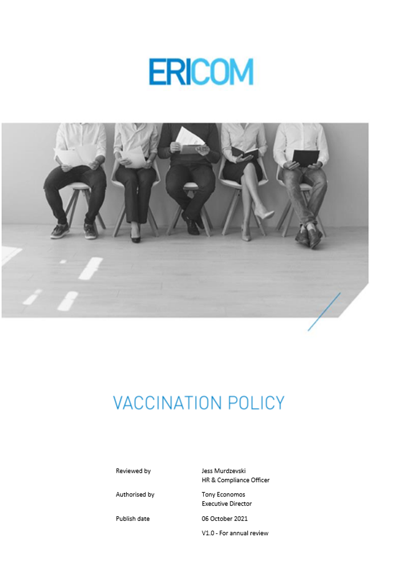 Vaccinations Policy
We are dedicated to protecting the health and safety of our team and have developed this policy to address our approach to the COVID-19 vaccine rollout as it relates to our business operations.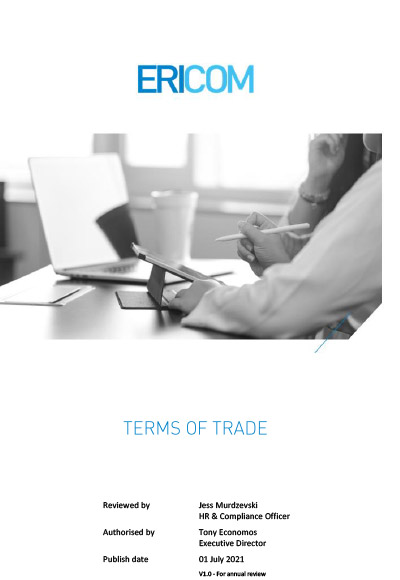 Terms of Trade
We provide piece of mind for all customers transacting through defined Terms of Trade.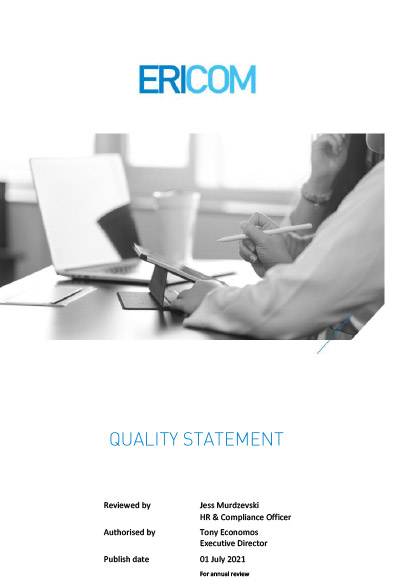 Quality Statement
Achieving customer satisfaction through innovation and constant improvement of our business processes to successfully deliver high quality, cost effective products and services.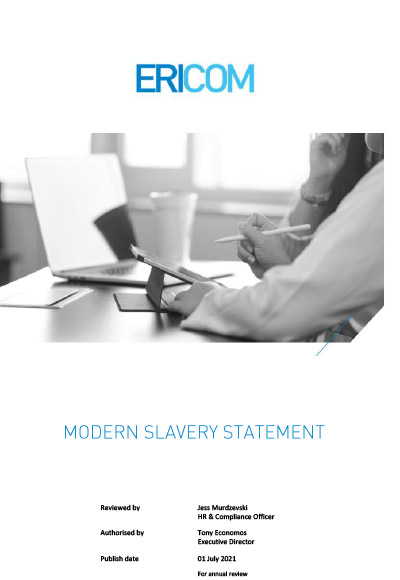 Modern Slavery Statement
We align with suppliers that share our values and are committed to operate business lawfully and ethically.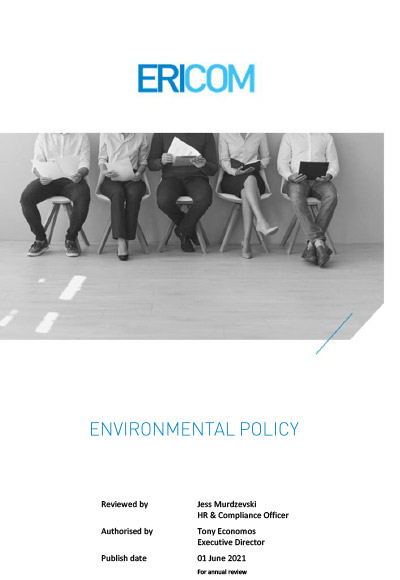 Environmental Policy
Our commitments and procedures to minimise the impact our business activities have on the environment.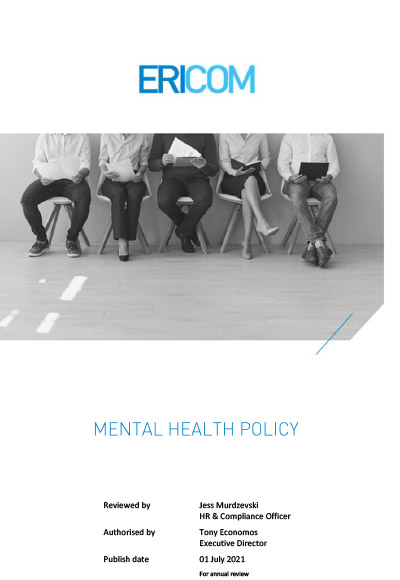 Mental Health Policy
As a company we promote positive mental health among staff by providing a safe and supportive work environment.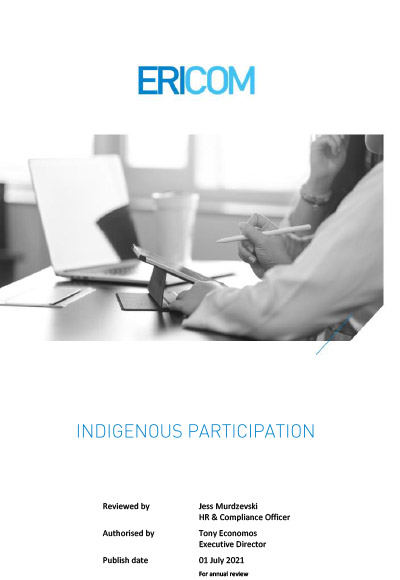 Indigenous Participation Policy
We are committed to create a work environment with the goal of increasing Indigenous workplace participation and opportunities.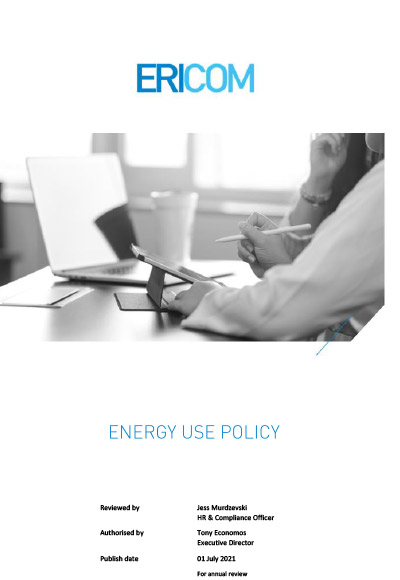 Energy Use Policy
Company goals in relation to energy efficiencies and sustainability.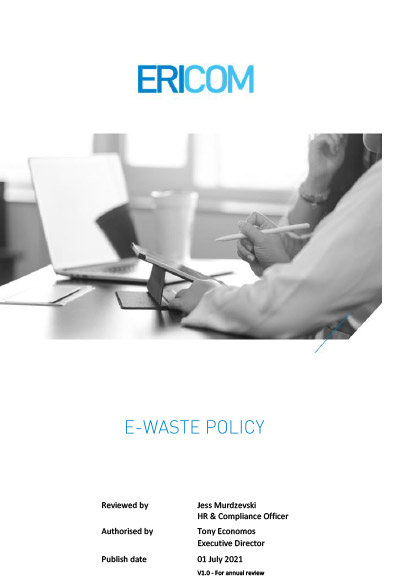 E-waste Policy
Ericom's approach to the management and disposal of electronic waste during our business activities.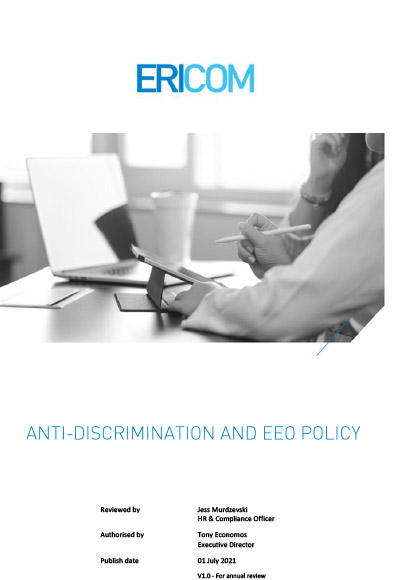 Anti-Discrimination and EEO Policy
Our approach to providing a work environment where staff and others are treated fairly, and with respect free from unlawful discrimination, harassment, vilification, and bullying.